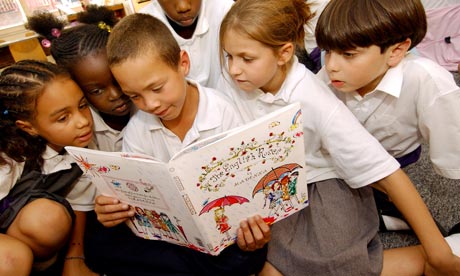 Fewer UK
schools
will be rated outstanding from next year, inspectors have said. The move comes after
Michael Gove
, the UK coalition education secretary,
said many schools awarded the ranking did not deserve it
.
Under rules coming into force in January, UK school inspectors will pay more attention to pupils' behaviour, the quality of teaching, and children's ability to read.
They will also spend more time scrutinising whether schools are narrowing the gap between disadvantaged pupils and their peers.
Miriam Rosen,
Ofsted's
chief inspector, said she expected it would become "more difficult to achieve the accolade of outstanding".
Education Audit: Ofsted
's
most recent annual report
, published in November, showed that 13% of schools in England were rated as Outstanding, 43% were Good, 37% were Satisfactory and 8% were Inadequate.
Earlier this month
Gove told a conference on UK school leadership
that it was "a worry to me that so many UK schools are still judged as Outstanding overall when they have not achieved an Outstanding in their teaching and learning".
Inspectors give an overall rating to schools, but also give individual verdicts on teaching and learning. Ofsted figures show that of 3,577 schools judged outstanding overall at their latest inspection, 923 would have been ranked as good or very good at teaching.
The UK coalition government has instructed Ofsted to dramatically reduce the inspection categories to four:
the achievement of pupils; the quality of teaching and learning; the effectiveness of the leadership and management; and standards of behaviour and safety..
Schools will no longer receive separate verdicts on whether they are doing their best to achieve community cohesion or safeguard their pupils.